Umpire Clinic this Saturday!
---
---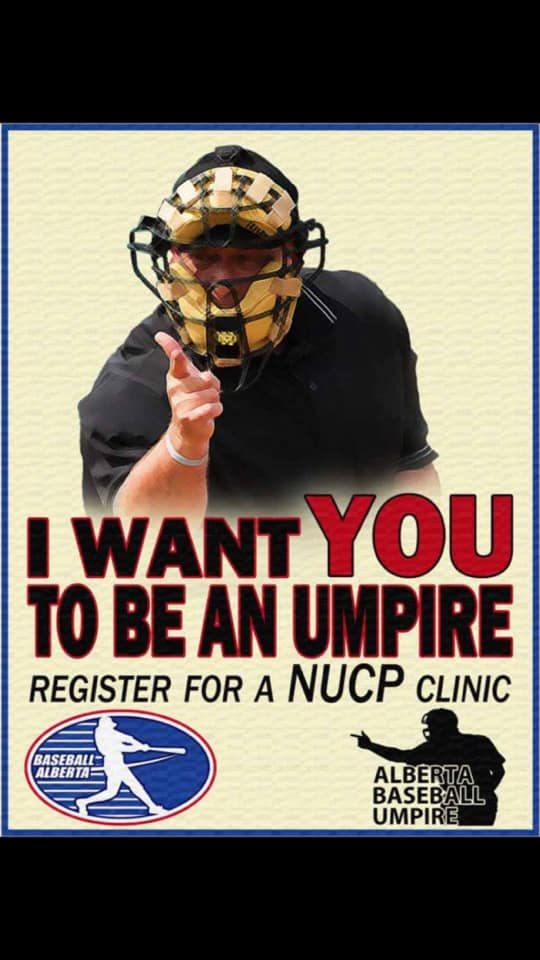 ---
SWEMBA Umpires RECRUITING is in FULL SWING!
Level 1 Umpire Clinic
DATE: Saturday, April 6, 2019
TIME: 8:30 AM - 4:30 PM
PLACE: Dr. M.A. Armour School, 3815 Allan Dr SW, Edmonton, AB


Baseball teaches the fundamentals of teamwork,
communication and goal setting.
This is true for UMPIRES as well!
Develop your fundamentals while earning $$$$$

PLUS
- Equipment and uniform rental available at no cost
- Baseball Alberta registration and fees fully covered
- Online scheduling software with free access to training videos, handbooks, rules books etc...
- Payment on the 1st of each month
- All training and evaluations provided by Professionally trained umpires at no cost
- Games every night of the week beginning end of April to end of June
- Design your own schedule!

Earn $35-$60/game

Pre-season training every Saturday at 11 AM at Kinsmen Fieldhouse.

BECOME AN UMPIRE - EMAIL
Umpire Director -Daniel McKennitt
swembaumpires@gmail.com