House League Assessments
---
2021 House League Assessments
House Assessments are this Saturday, April 17, Sunday April 18th, and Saturday, April 24.
Important information:
Please fill out this online COVID Attestation Form before Friday, April 16, 2021.
We will be holding these assessments outside in small groups of 8-9 players. To minimize contact, we will be reaching out to a parent, who indicated a willingness to coach, to run the drills for their player's group. The evaluators will be the required distance away.
Parents - please stay in the parking lot after check-in.
Due to the restrictions in place, we are currently not offering make-up times. Please contact us if you cannot make your allotted time.
If your player is sick, do not attend assessments.
Selection for the tier one and 9U elite team will be determined at house assessments.
Equipment
Required: Glove, Batting Helmet, Protective Athletic Support (Jock/Jill)
Suggested: Bat, Baseball Pants, Cleats
Location
John Fry Batting Cage, 9700 28 Avenue, Edmonton, AB T6N 1A3
When turning off of 28th ave, the grass field is on the left-hand side. The parking lot is the first one just west of the pitch and putt golf course. Assessments are not one of the staffed John Fry Diamonds. The field will be divided into a south and north location. After checking in, in which you'll be asked the health screening questions, your player should head to the cone on their designated side of the field.
In the event of heavy rain - you will be contacted via email about postponement. It will be pushed to the following weekend.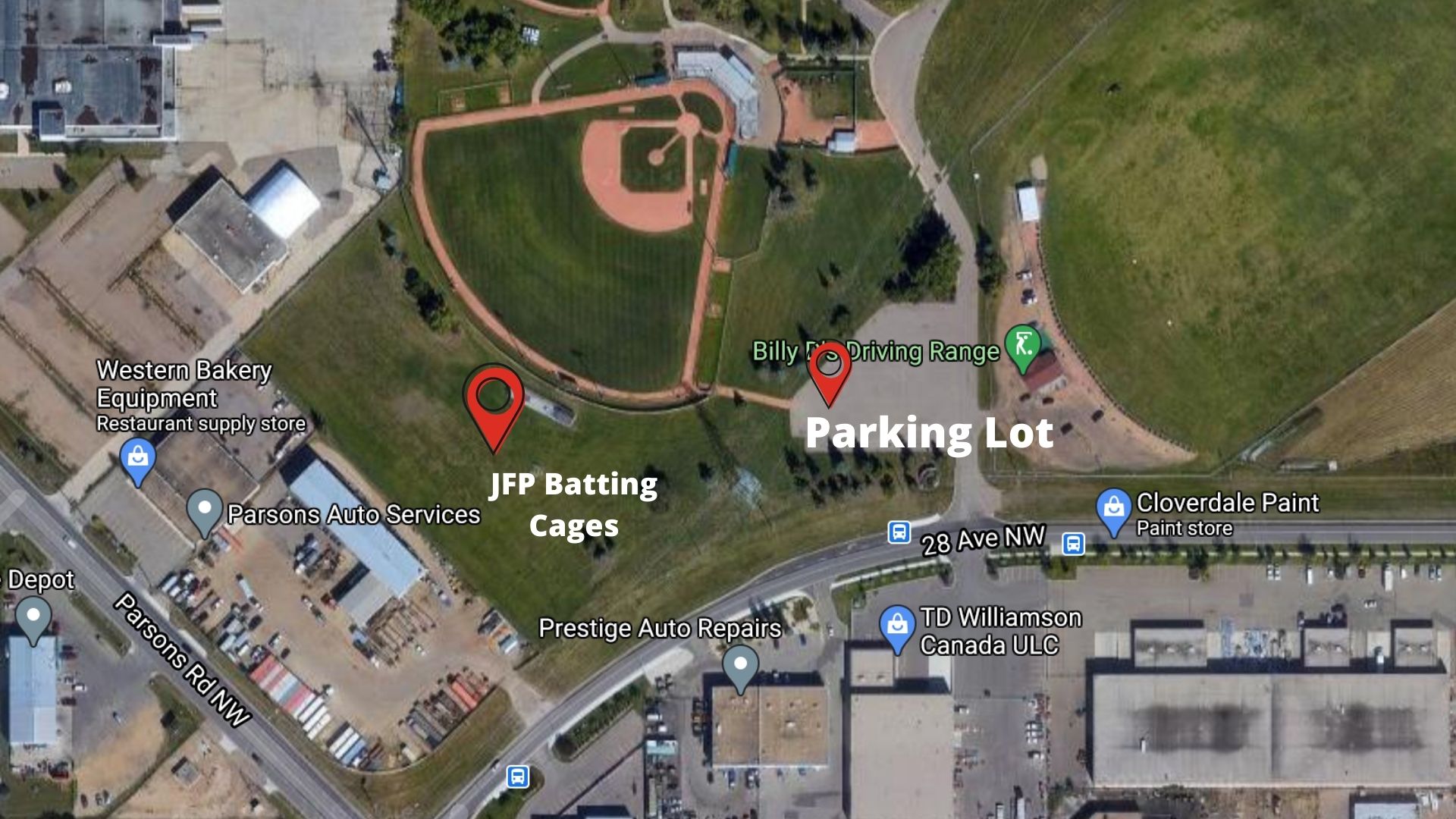 Schedules
Rally Cap - TBD
18U - no assessments at this time